How to Style Long Layers with Face Framing for Different Occasions
From casual brunches with friends to important business meetings or glamorous nights out, this hairstyle offers endless possibilities. However, mastering the art of styling long layers with face framing requires a combination of knowledge, skill, and the right tools.
Styling Long Layers with Face Framing for Formal Events
Formal events call for sophistication and elegance, and your hairstyle plays a crucial role in achieving that polished look. Long layers with face framing can be elevated to match the grandeur of special occasions. Here's how to make a statement with your hair:
Elevating the Hairstyle: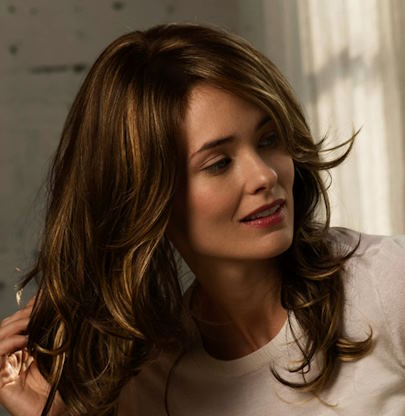 Check out this a fantastic read on turning your everyday long layers with face framing into a formal masterpiece! It all starts with making sure your hair is well-prepped and clean. Smooth out any frizz and add a touch of shine with a quality serum. Next, consider curling or straightening your face-framing strands for a sleek and controlled appearance. This step will provide a refined base for the more intricate styles that follow.
Creating Elegant Updos or Half-Up Styles:
For formal events, updos or half-up styles work wonders. Begin by sectioning off the top half of your hair and securing it into a high bun, chignon, or elegant twist. Leave some face-framing strands loose to add softness and frame your features gracefully. For a half-up look, gather a portion of your hair from the crown, twist or braid it, and secure it at the back, allowing the rest of your long layers to cascade elegantly.
Completing the Look with Makeup and Accessories:
A flawless makeup look is the perfect complement to your formal hairstyle. Opt for classic makeup choices such as a smoky eye or a bold red lip, depending on your outfit and personal style. When it comes to accessories, consider elegant pieces like pearl or diamond-studded hairpins or a delicate tiara for a touch of regal charm. These additions will elevate your look and ensure you stand out at any formal event.
Styling Long Layers with Face Framing for Professional Settings
When it comes to the workplace, projecting a polished and professional image is paramount. Your hairstyle, including long layers with face framing, can be adapted to exude confidence and competence. Here's how to achieve that ideal professional look:
Adapting the Hairstyle for the Workplace: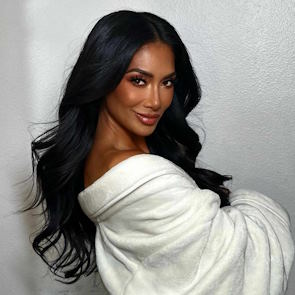 For the office, simplicity and neatness are key. Start by ensuring your hair is well-groomed and clean. Use a straightener or curling iron to create soft waves or straighten your face-framing layers, maintaining a sleek and controlled appearance. Avoid excessive volume or elaborate styles, as they can be distracting.
Tips for a Polished and Sophisticated Appearance:
To enhance your professional appearance, consider a low ponytail, a sleek bun, or a classic chignon as go-to styles. These options keep your hair off your face, which can be beneficial during meetings or presentations. Use a light hairspray to tame any flyaways and maintain a neat look throughout the day.
Hairstyles for Job Interviews and Meetings:
When it comes to job interviews and important meetings, it's best to keep your hairstyle understated yet elegant. A low bun or a simple half-up, half-down style with face-framing strands can work wonders. These styles convey professionalism and confidence while allowing your face to remain visible, aiding in effective communication. Remember, the goal is to present yourself as capable and put-together, and the right hairstyle can greatly contribute to that impression in professional settings.